Residential aluminum awnings improve your home's curb appeal and ensure better protection from the weather.
Unlike other awning materials, aluminum requires little maintenance and can look great for a long time. However, prolonged exposure to the elements can make the awnings lose their shine. This article will look at five ways to ensure your residential aluminum awnings always look great.
5 Awesome Ideas for Your Residential Aluminum Awnings
1. Clean Your Awnings Frequently
Dust, debris, bird droppings, and stains can accumulate over your awnings over time, making them look less appealing. Cleaning the awnings and removing rust, moss, and other residues periodically will keep them shiny. You can clean them on your own or schedule periodic washing with your local pressure washing company.
If you choose to wash them on your own, use mild cleaning agents that won't react with the aluminum and cause discoloration. If you have retractable awnings, always wait for them to dry before retraction.
2. Inspect Them for Damage
Aluminum awnings offer amazing durability. However, they are not indestructible. Heavy winds can send objects crashing into them, leaving dents and cracks in the awnings, frames, and supporting structures. Damaged aluminum awnings will look unsightly.
Repairing or replacing damaged areas remains one of the best ways to make your residential aluminum awnings look great again. Repair dents and replace cracked areas with matching components.
3. Protect the Awnings During Extreme Weather Events
High winds can rip out your aluminum awnings. Therefore, you should securely fasten them to
the side of your house using straps. If you have retractable awnings, you should consider leaving them retracted if extreme weather is in the forecast. Taking these precautions offers the best way to ensure your awnings will survive and look great for years to come.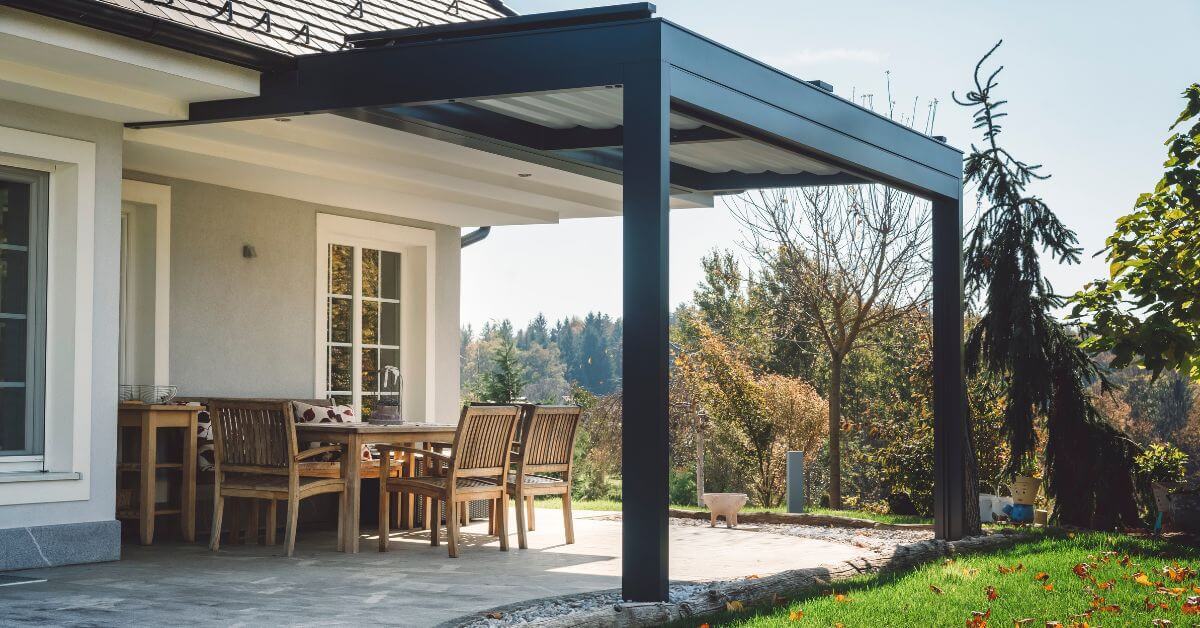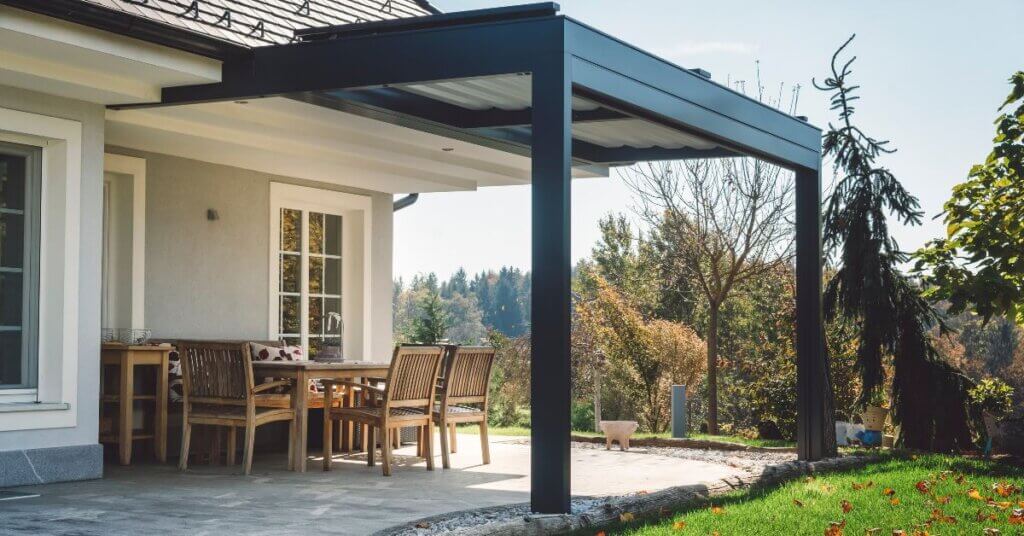 You can bring your worn and tired aluminum awnings back to life with a splash of paint. If you choose to paint the awnings, you'll need to put together spray-painting gear. Using a brush or roller to paint your aluminum awning can be difficult due to its shape.
Don't use latex primer at any stage of the process. The ammonia in the latex will react with the aluminum and hasten corrosion.
5. Add Some Decorations to the Awnings
Aluminum awnings look great as standalone installations, but they can look even better with strategic decorations. Below we explore some ways you can decorate residential aluminum awnings to make them pop:
Drape the Awnings With High-Quality Decorating Lights
Decorating your aluminum awnings with string lights can give your home a near-permanent festive feel. Your awnings will play the dual function of protecting your home from UV rays during the day and bringing your landscape to life at night and in low-light conditions.
For the best results, be sure to buy high-quality decorating lights long enough to go around the awnings at least four times—even better if you can replicate the curtain fringes look with some of the lights. Be sure to buy LED lights if you choose to go this route.
Grow Some Climbing Plants
Do you have space for planters around the awnings? You can grow some plants that love to climb and guide them upward.
As the plants grow and spread, they will beautify your property and make your awnings look bigger. You'll also enjoy more shade during the day.
Examples of colorful climbing plants you can grow here include: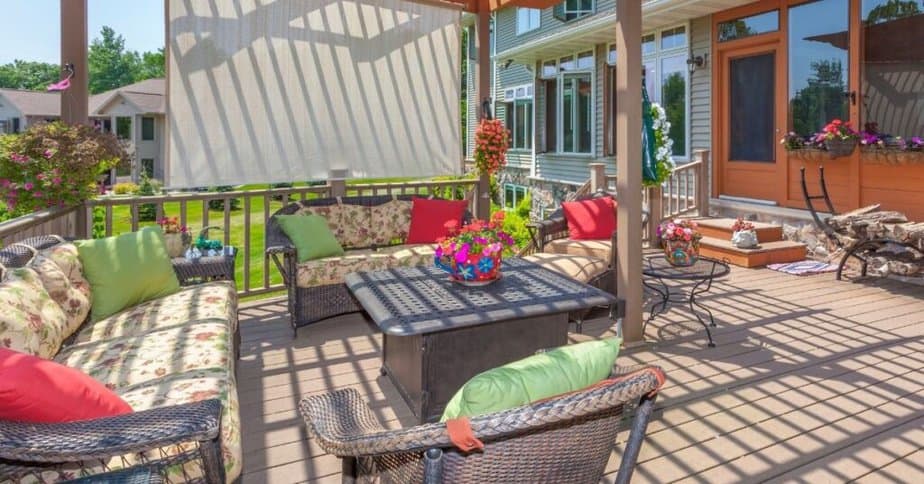 Hanging curtains from the top of your awnings make another great option to improve their look and feel. The right curtains can also improve the privacy around your property. You can hang curtains on residential aluminum awnings with staples and fasteners.
When choosing curtains for your residential awnings, be sure to select colors and styles that complement the look and feel of the property.
Is It Time To Replace Your Residential Aluminum Awnings? Buy From a Leading Brand
Are your residential aluminum awnings still looking dreary despite your best efforts to revamp them? It's time to consider a complete replacement. At AAA Awnings Inc, we are proud to be the premier Orange County awning manufacturer and installer. We have some of the largest selections of aluminum awnings in the area.
AAA Awnings Inc is the name to trust when looking for a Los Angeles awning supplier with residential aluminum awnings of all styles and sizes. Contact us today to request a free consultation.