Placing an awnings over doors gives you many different advantages whether it's at your home or for your business. Door awnings are fixed and they stay in place all the time, unlike a retractable awning. You can choose from fabric awnings, or aluminum awnings to place over your doorways.
1. Residential Door Awnings
A door awning over the front and back doors of your home can help to protect you from rain showers when you are arriving home with items in your hands and trying to open the lock on the door. 
It also keeps the area below the awning at a much cooler temperature, which in turn helps with energy efficiency in your home. There is a large assortment of residential door awnings from which to choose.
Riviera awnings are made of fabric and can be a solid color or a striped pattern for a colorful statement over the doors and windows of your home. These fabric awnings are affordable and look great on Ranch, Colonial, and Tuscany-style homes, as well as in modern types of California architecture.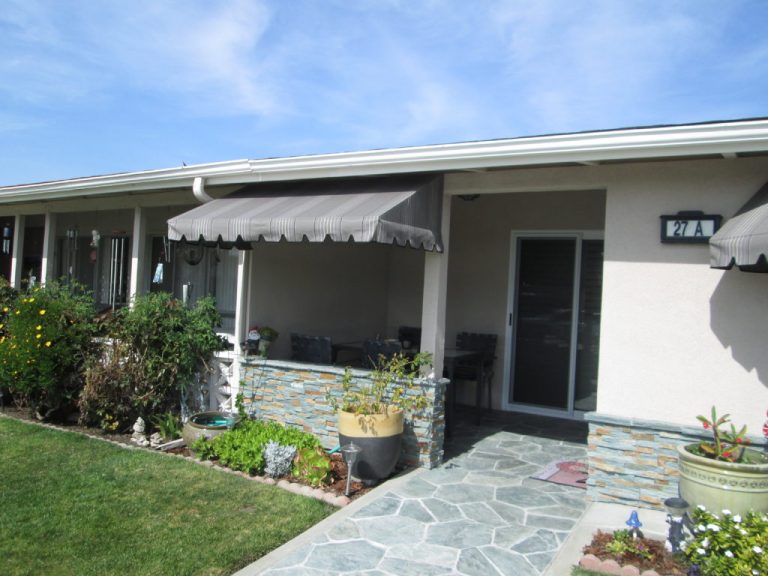 Long dome awnings are also made of fabric that fits over a frame. A regular dome awning fits perfectly over a single door for a door awning, while the long dome style covers two doors at a time. 
This type of awning works well if you have limited space above the door to attach an awning and a standard dome awning won't fit, but it retains the basic shape.
Drop roll awnings are also called roll-up awnings. They are made as a sheet of fabric that is wrapped around a roller mechanism mounted above your doors or windows. 
You simply let them down over your doors and windows to protect them from sun, glare, heat, and bad weather.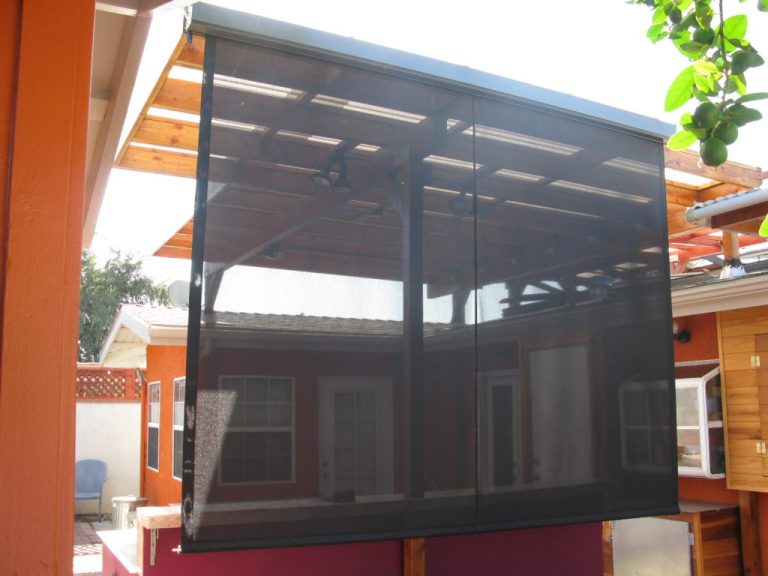 Aluminum door hoods mount to the wall of your home over your doors. 
They have an almost flat design that is supported underneath it by support arms that hold it in place. Aluminum is a long-lasting product that will not rust.
6. Commercial Awnings Over Doors
Placing an awning over the front door of your commercial area can be inviting for guests and give them an area to get out of a rain shower with protection. If they are caught in a quick rain shower, they might as well enter your establishment to grab a cup of coffee, a bite to eat, or to shop until the shower passes. 
Blocking some of the heat and sunlight from your windows and doors with awnings will save you on your energy costs in the summer to keep the inside of your business cooler with less air conditioning necessary.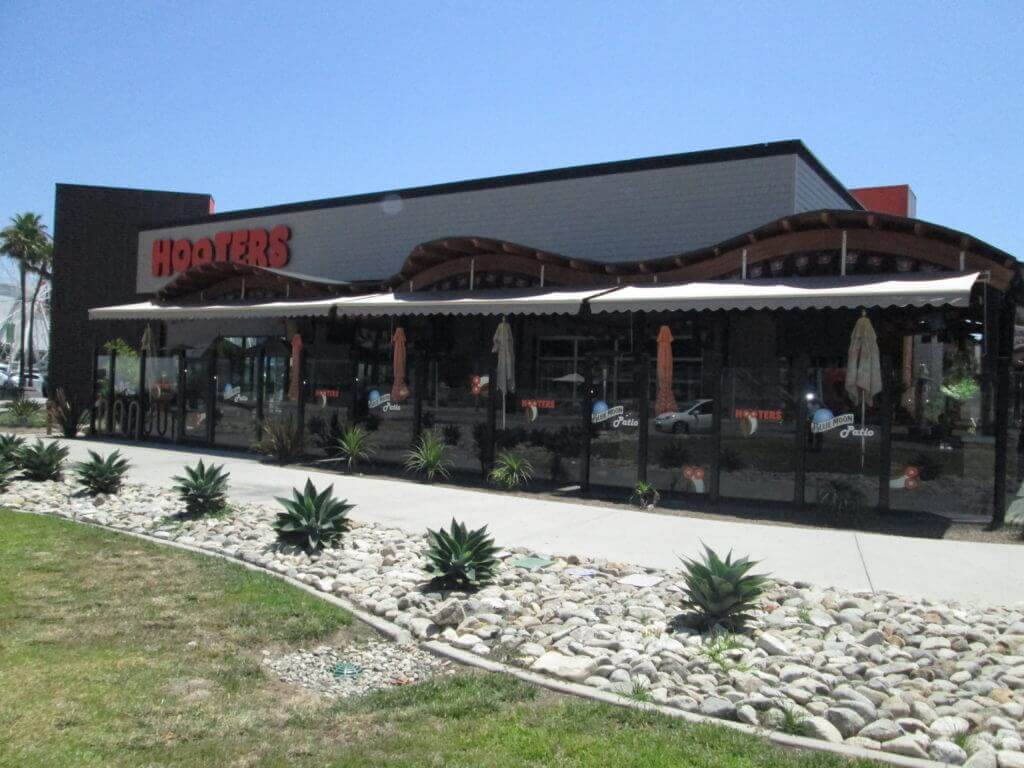 Fabric commercial grade door awnings can have custom printing on them to help people find your store from the road.
We can include custom graphics, logos, and more to advertise for you and to make you more visible from afar.
Freestanding commercial door awnings have stanchions on the outer edges of them for support legs, and they do not attach to the building. 
They can be metal or fabric and can cover not only your doorway but also windows on the front side of your building.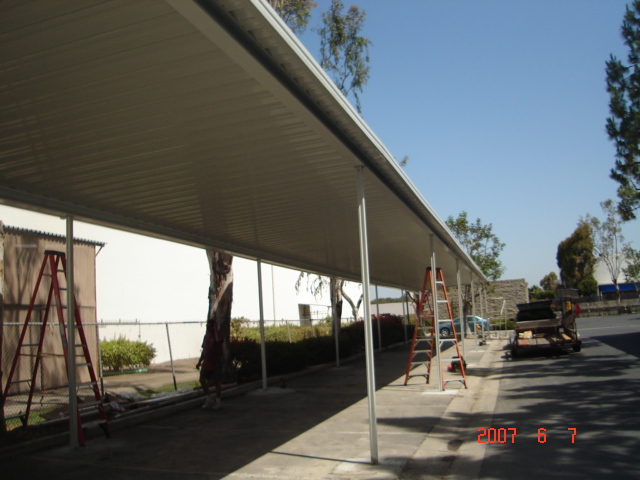 9. Fabric Commercial Doorway Awnings
Custom commercial doorway awnings can be made in any size and shape that you wish. 
Some common shapes are dome, elongated dome, concave, and quarter round with a metal frame and your choice of fabric colors from a large selection. 
Choose a solid color or a traditional striped fabric for your awing cover.
No matter what style your home or commercial space is, we have many different window shading solutions from which to choose. AAA Awnings carry both fabric awnings and aluminum awnings for every residential and commercial application. 
We offer FREE consultations to help you choose the best option available and fit in your budget. Contact AAA Awnings to schedule your consultation and get started on better energy efficiency for your home or business!