Many homeowners will think of window awnings as products for commercial spaces, however, residential aluminum window awnings are a great idea, while being energy efficient and quite attractive for homes as well. This type of awning is also very easy to maintain, and they last for many years. Read on to find out more information and what window awnings can do for you.
Residential Aluminum Awnings Benefits
The two most significant characteristics of aluminum window shading systems are durability and affordability. They can last up to 50 years with very little maintenance other than rust proofing them every so often. Aluminum awnings are highly energy efficient by blocking the sun from your windows in the heat of the day to allow you to use less electricity to stay cool inside while saving you money on your energy in the warm months. Aluminum window awnings also absorb the heat from the sun to keep your windows cooler at the same time.
There are numerous models and colors from which to choose, and when you choose custom window awnings, you can customize them in any manner you choose to fit your home's needs.
Aluminum window awnings are much less expensive than the type with a metal frame covered in fabric or canvas. Aluminum is also lighter in weight than metal awnings made of copper, which will eventually turn into a bronze color after years in the sun.
Aluminum is a superior product when it comes to durability. This type of awning is a fixed awning, and it remains mounted and covers your windows 24/7, whereas the fabric types of awnings are generally retractable, and you have to close them in the event of bad weather to keep from bending the frame or tearing the top. Aluminum can withstand high winds, hail, and flying debris from storms that develop in the Pacific Ocean if you live near the coastline. Not only will aluminum hold up to these types of conditions, but it will give your windows some protection from things that can break them as well.
Best 4 Aluminum Window Awnings Styles
There are numerous styles of aluminum awnings from which to choose. Some types look best over specific types of windows, and some of the styles look best with the exterior of your home. Window awnings range from very simple to quite elegant in their appearance. As your Los Angeles awning supplier, we can offer you many different styles and colors, so you are sure to find at least one that you truly love.
1. Flat Aluminum Door and Window Heads
The flat aluminum window heads are a flat sheet of aluminum that projects outward from your home over the window. It usually has support arms that attach to each end of it and to your home. 
The awning may be almost horizontal to the ground with a bit of a downward slope, or it can have more of a slope to give you more shade in windows that face east and west to block more sun.
This style of window awnings is very modern looking to match any type of exterior your home may have. It has aluminum slats that run horizontally with small spaces in between them instead of being solid aluminum. 
Panorama and Zenith aluminum window awnings attach to your home over the top of the window, and they have two support arms underneath to help hold them in place securely.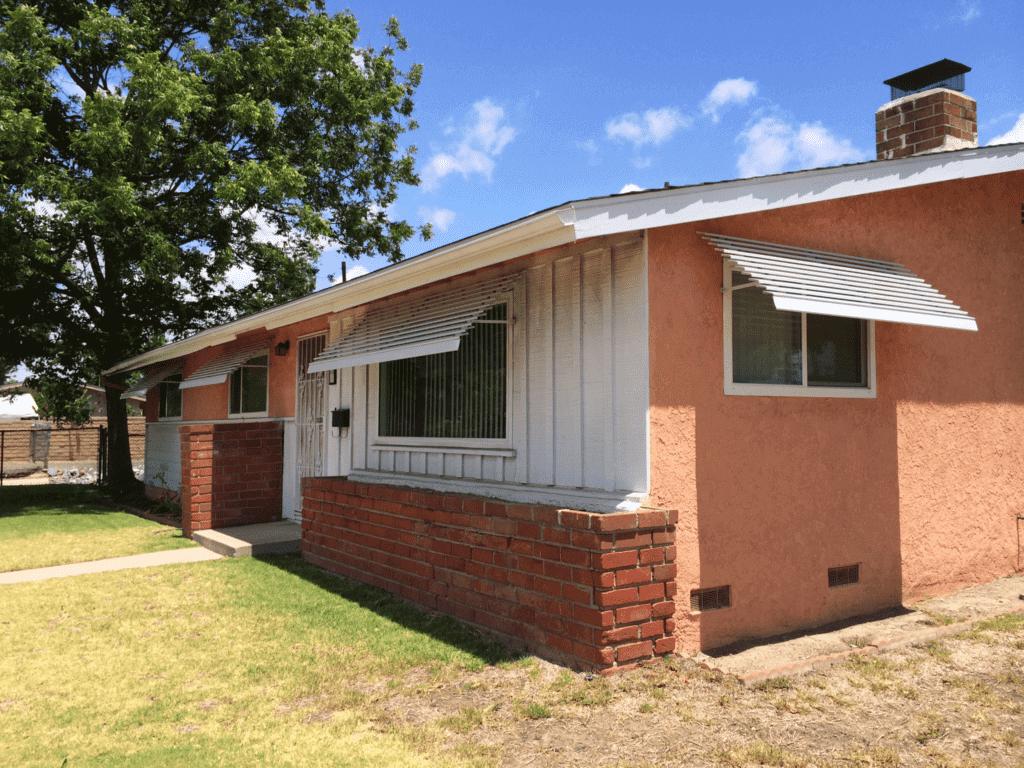 This type of door awning is very sturdy and thick to be extremely durable in any conditions that the weather throws at it. It mounts on your home over the window and has two support arms underneath it for sturdiness. 
At the farthest area from your home where the awning projects outward, there is an edge made of attractive aluminum that hangs down a few inches, much like a valance on a fabric awning.
Aurora aluminum door awnings appear much the same as the Meridian style, except they have strong side panels for support on each side of the window that attaches to your home's exterior. This feature gives you a more refined appearance, and it matches well with any type of home.
Looking For Aluminum Window Awnings? We Can Help
At AAA Awnings, we have the largest selection of custom aluminum window awnings in the area for shading your windows and making them look beautiful on the outside for many years to come while saving you energy costs, as well. We are considered your premier orange county awning manufacturer and installer with over 60 years of combined experience in custom awnings. Contact us today for a FREE in-home estimate with one of our experts to help you choose the perfect products with ease!