Retractable awnings are the cream of the crop for the ultimate versatility in shading your home. You can enjoy the shade when you want to escape the summertime heat and sun, or you can enjoy some sunshine while getting a tan. SunPro is the highest quality awnings you can find on the market, and they've partnered with Sunbrella fabrics to give you the most revolutionary product as a whole. Read on to find out more about SunPro retractable awnings.
What are SunPro Retractable Awnings?
SunPro is a leading manufacturer of retractable awnings with premium features included as standard features on every model. SunPro retractable awnings have a reputation for their strong commitment to their customers with value-added benefits in comparison to other competitors' products.
High-quality custom retractable awnings are made to fit your outdoor spaces perfectly because there is no one-size-fits-all when it comes to covering patios, decks, and porches on your home.
Retractable awnings cover your outdoor areas as well as your windows and doors underneath them to prevent the sun from shining inside your home, and to keep it much cooler in the summer months. This means you use less air conditioning to be comfortable in your indoor spaces, making retractable awnings energy efficient.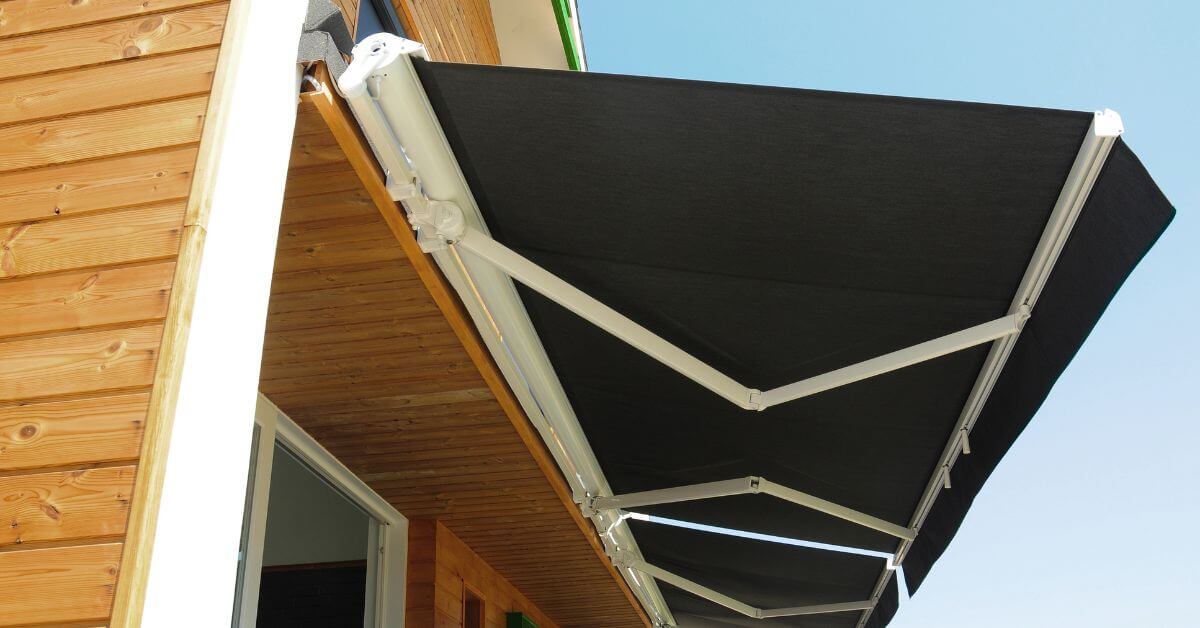 6 Advantages of Installing SunPro Retractable Awnings in Your Los Angeles Home
The SunPro brand gives you the high-quality awnings that you seek with many different options available to you, so you can choose the best possible retractable awning for your home.
Reason #1: Built-in Dimmable LED Lights
One premium feature includes built-in dimmable LED lights on the awning arms so you can set the level of ambiance in the evenings while relaxing under your covered outdoor area. The lights are controllable by a remote control for ease of use to control your lighting level. Other manufacturers may offer LED lighting packages that are cheaply held on with velcro and wire ties for add on's at a large price, plus they charge extra for the installation of the lights. At SunPro, this is all included.
Reason #2: EZ-Pitch Adjustment
SunPro retractable awnings also have an EZ-Pitch Adjustment as a premium feature that is standard on the products. You can simply adjust the pitch or the angle of your awning with a crank by turning the pitch pin on either side of the awning to lower the pitch and block out late afternoon sunshine better. Other brands will need to send out a technician to adjust your pitch and charge you for a service call, then your awning will remain at the new pitch, and you can't adjust it yourself.
Reason #3: Integrated Cassette Housing
SunPro's integrated cassette housing protects your fabric when your awning is closed and not in use. This allows it to last much longer than a stationary awning which has its fabric top exposed to sun, heat, and rain all year long. This is a premium option that competitor models charge extra for, but it's standard with SunPro.
Reason #4: Popular Frame Colors
Choose from three popular frame colors to coordinate your outdoor awning with your home. Select from beige, bronze, or white to complement your home's exterior.
Reason #5: Traditional Straight Valance
Chose from a traditional straight valance on the front side of your awning or the newer version of sea wave that includes scallops to dress it up and make it more stylish. Our valances are made with homeowners in mind, so you can easily remove them and replace them as you wish.
Reason #6: Multi-Use Front Bar
Enjoy more features with a multi-use front bar where you can hang a fan, outdoor speakers, or other items to make your outdoor spaces feel like home.
What Are There Different Types of SunPro Awnings?
Choose from the motorized retractable awnings for ease of use in which you only press a button to open and close your retractable awning. The SunPro remote control is wireless and can be operated by even a small child without the need to use a long crank rod to open and close your awning. Some homeowners may have limitations in which they need to use the motorized versions of retractable awnings.
You can choose to buy manual retractable awnings as well. It takes only a few minutes by turning a long crank pole to open your awning and then to close it as well.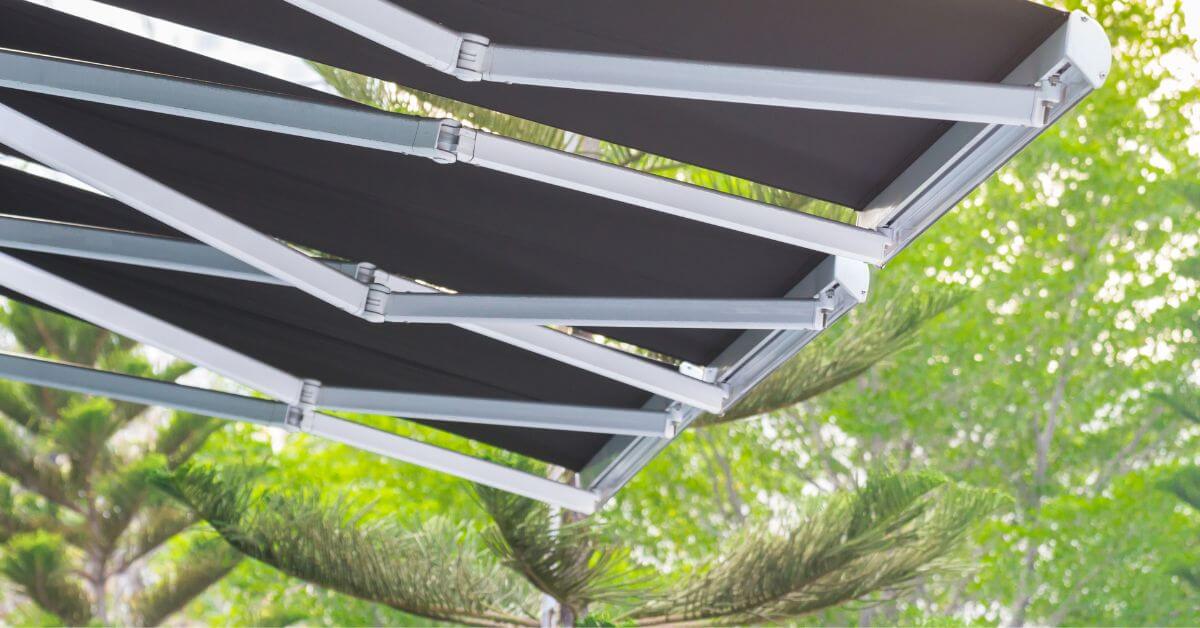 How to Choose the Right Retractable Awning for Your Needs
Choose a retractable awning that is made of high-quality materials to form the frame and to the fabric awning on the top. This will ensure that your awning lasts you for many years to come and won't need replacing anytime soon.
Choose only awnings from reputable companies that have many years of experience n designing, fabricating, and installing retractable awnings.
Why Purchase a Sunbrella Awning?
Sunbrella retractable awnings have a fabric top made of Sunbrella materials. Sunbrella has over 300 colors and combinations of fabrics from which to choose. You can choose solid colors or pretty stripes in bright colors. This fabric awning is the ultimate in durability and is treated to resist fading, mold, and mildew while being easy to clean and stain-resistant, as well. Lesser quality fabrics that are not treated will only last a few years before they need to be replaced.
At AAA Awnings, we have over 60 years of combined experience in our team members to offer you the highest quality products with warranties in the California area. We offer you a complete turnkey process for your convenience in which you get a FREE in-home consultation with a designer to choose from the best options for your SunPro retractable awnings.
We will then custom fabricate your awning ad return it to professionally install it for you. It can't get any easier than this. Contact us today to learn more about SunPro and Sunbrella retractable awnings!